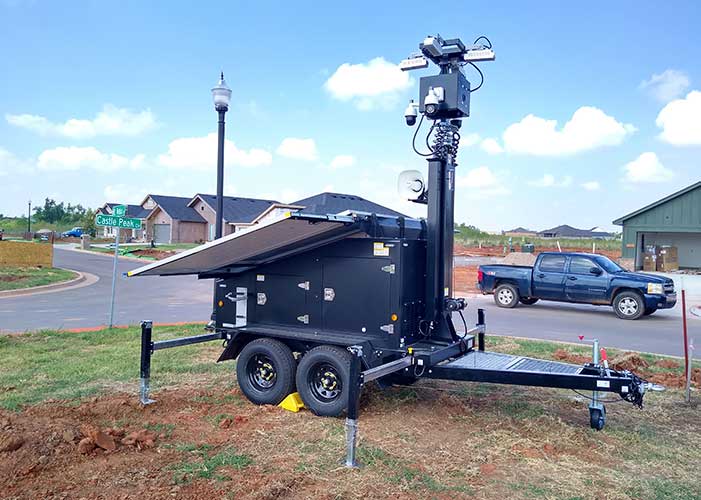 How Security Trailers Help Reduce Theft
It's important for builders and contractors to protect themselves, their construction sites and their assets from the price-savvy thieves who strike during vulnerable times. When strategically placed on a worksite, our solar-powered video surveillance trailers can substantially reduce the expected loss a company may sustain on a construction project.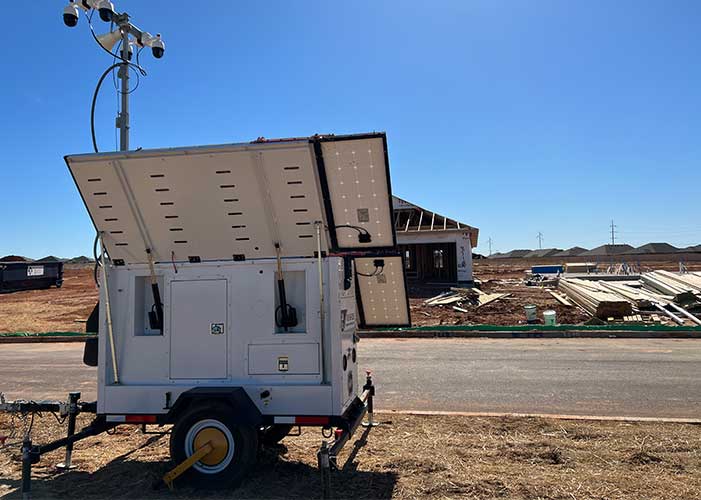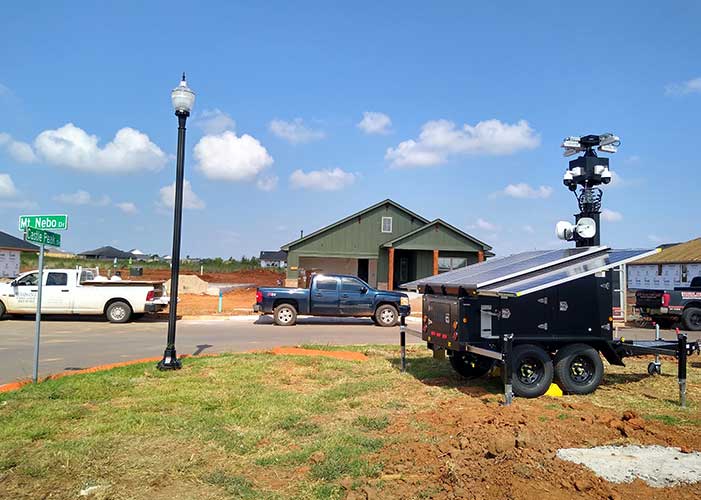 Long Range Capabilties
Each of our video surveillance trailers has a range of 330 feet, which ensures that camera visibility is concentrated on high-risk areas. In the average new build residential community, this can cover approximately 15 homes. If more trailers are needed at the same time, the operationalized expense of leasing multiple trailers (which are monitored by a dedicated, responsive central station) is often more cost effective than hiring live security staff. If live guards are present, the trailers can focus on those areas where guards patrol less frequently.
Security Trailers specializes in preventing jobsite theft and vandalism in Oklahoma, Kansas, Missouri, Northwest Arkansas and North Texas, also known as the Quad State Area or TOLA. If you are unsure whether we service your area, please contact us.
Security Trailers for Purchase or Lease
Mobile Viewing of Your Site from Anywhere
With the SecurityTrailers.com app from our partners at Davantis, you can access every construction site and perform common actions quickly and easily.
Don't Tolerate Losing Critical Construction Assets For Another Day
Request a Video Security Trailer Demo
When you contact us to request a demo, we will gladly provide more details on buying or leasing our units, in addition to explaining what our monitoring service entails and answering your questions.
Start Preventing Jobsite Theft Now
If you're ready to protect the assets for your next project, we're ready to help. Request a demo now to see Security Trailers in action.