Self Contained, Self Powered Security
One of the most appealing qualities of our security trailers is that they are equipped for solar power. Here are some of the things you can expect and look forward to when using our solar powered trailers for monitored video surveillance.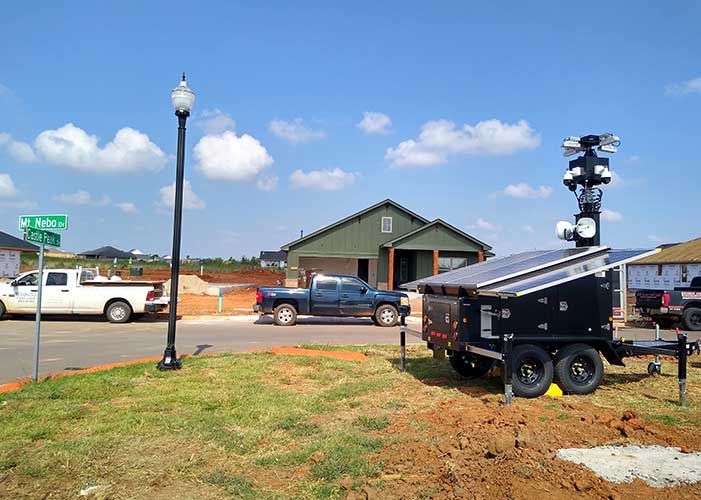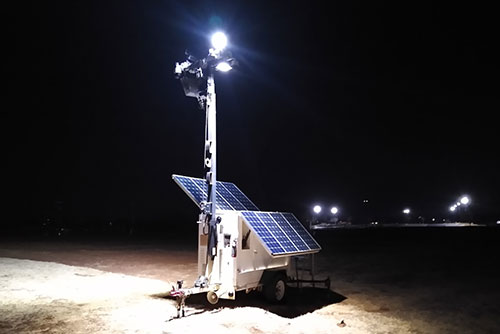 Mobile Viewing of Your Site from Anywhere
Those who are unfamiliar with solar power systems may be unaware that solar powered trailers can be managed by mobile app. Just as any hardwired or electronic security system can be accessed by a smartphone app, our solar powered trailers can be as well. During your complimentary demo, we will be glad to show you how to navigate the mobile app for viewing your video and responding to your alarms. 
Don't Tolerate Losing Critical Construction Assets For Another Day
Request a Video Security Trailer Demo
When you contact us to request a demo, we will gladly provide more details on buying or leasing our units, in addition to explaining what our monitoring service entails and answering your questions.
Start Preventing Jobsite Theft Now
If you're ready to protect the assets for your next project, we're ready to help. Request a demo now to see Security Trailers in action.